The Holding Company
More than just a company.
Raiffeisen-Holding NÖ-Wien is a holding company with investments in the agricultural, banking, media and infrastructure sectors. In its function as the owner, it also supports key social values in the sense of Raiffeisen's fundamental beliefs. That makes the difference. And also makes Raiffeisen-Holding NÖ-Wien more than just a company.
The agricultural business area is rooted directly in the cooperative philosophy. Successful investments in AGRANA, LEIPNIK-LUNDENBURGER INVEST and NÖM play a central role in these activities.
The cooperative approach also influences the banking segment with Raiffeisenlandesbank NÖ-Wien and its 24.5 per cent investment in Raiffeisen Bank International. Raiffeisenlandesbank NÖ-Wien serves as the leading financial institution and bank for the 42 Lower Austrian Raiffeisen banks.
Raiffeisen-Holding NÖ-Wien also demonstrates its responsibility for Austria through its strategic investments in infrastructure* (STRABAG and real estate) and media.
Together with its owners, the independent Lower Austrian Raiffeisen banks, Raiffeisen-Holding NÖ-Wien is an important economic and social force for the communities and regions of Lower Austria. Banks and investment companies not only create the basis for necessary regional investments, they are also important employers: Raiffeisen-Holding NÖ-Wien is responsible for gross value added of 2.1 billion Euros and roughly 19,000 jobs throughout Austria.
* On 18 August 2022, the bidders Haselsteiner Familien-Privatstiftung, RAIFFEISEN-HOLDING NIEDERÖSTERREICH-WIEN registrierte Genossenschaft mit beschränkter Haftung and UNIQA Österreich Versicherungen AG informed of their intention to make an anticipated mandatory takeover offer pursuant to section 22 et seq of the Austrian Takeover Act (ÜbG) for shares in STRABAG SE. Documents regarding this takeover offer, legally required to be published on this website, can be reviewed under "TAKEOVER OFFER STRABAG SE" in case of confirmation of the disclaimer.
The Holding Company in Numbers
Data as per IFRS, as of 31.12.2021
Management
In support of an idea. With know-how for success.
Experienced managers and specialists form the management of Raiffeisen-Holding NÖ-Wien. They are responsible for the consistent implementation of corporate goals.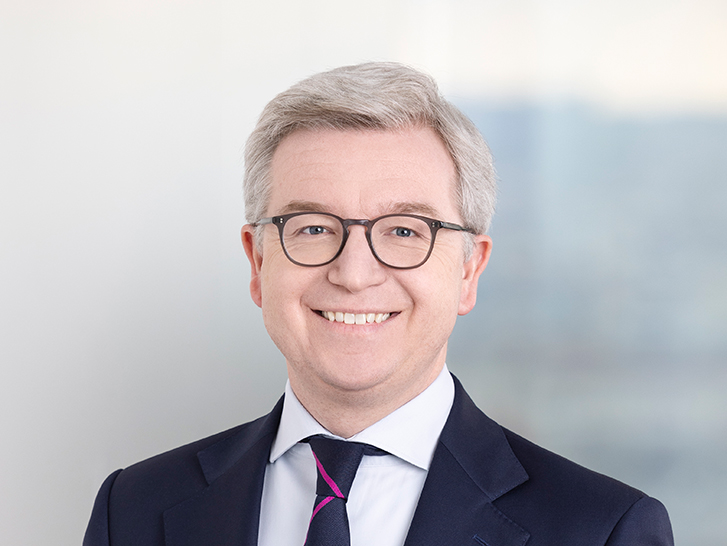 Also CEO of Raiffeisenlandesbank NÖ-Wien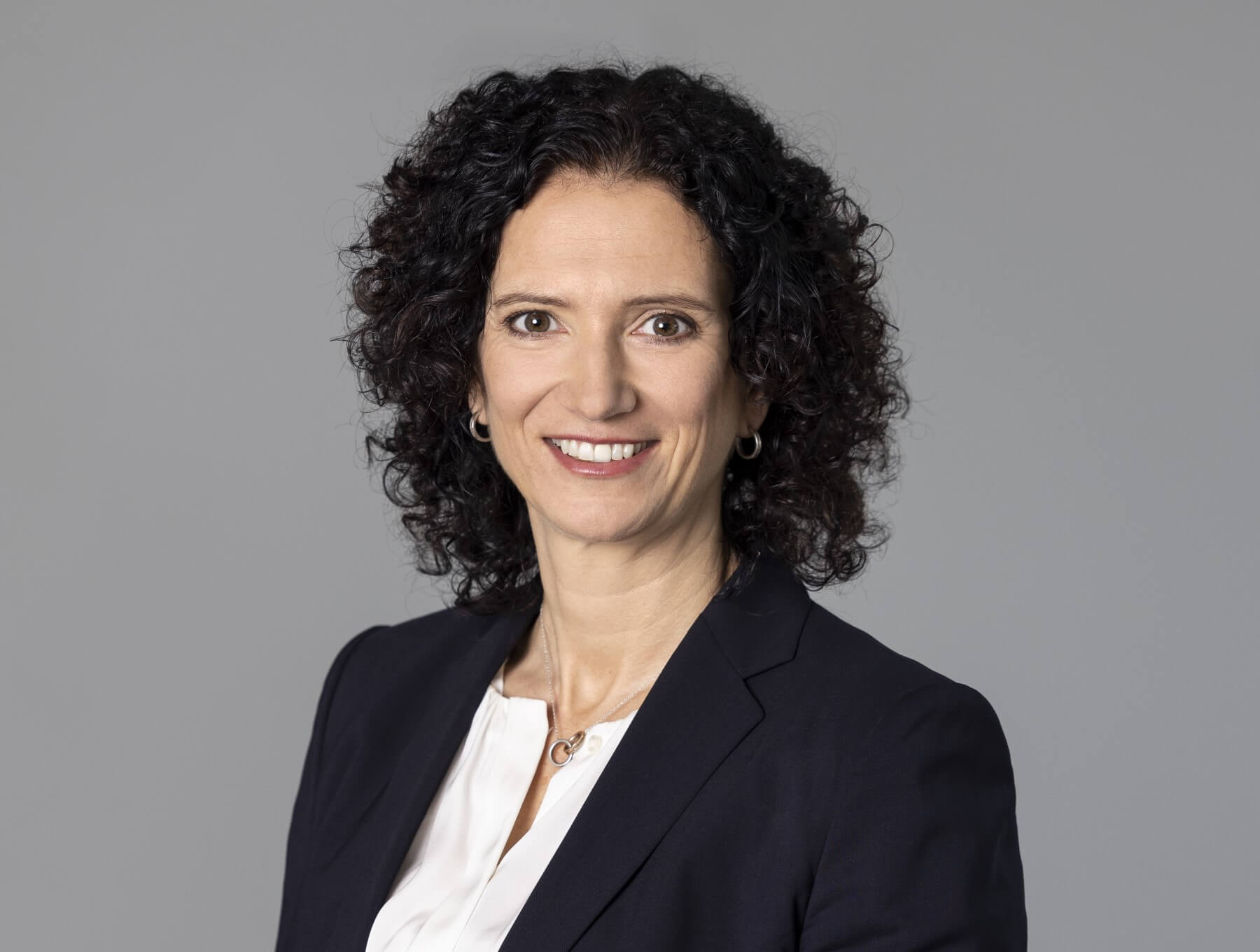 Risk Management, Compliance, Legal, Infrastructure & Physical Security Management
Corporate Bodies
Good management. Effective supervision.
The Managing Board and Supervisory Board of Raiffeisen-Holding NÖ-Wien stand for outstanding expertise and social diversity.
Managing Board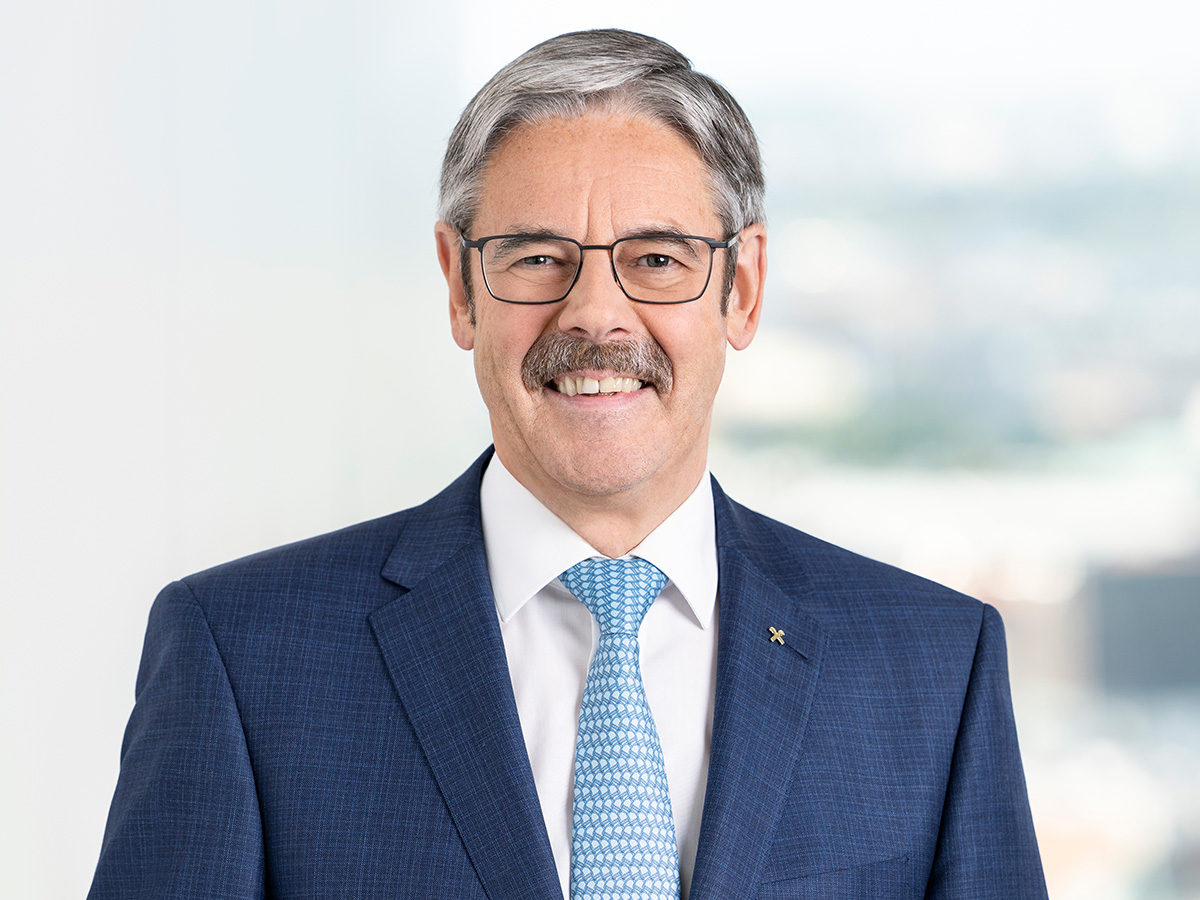 Deputy Chairmen
Kurt BOGG
Gerhard KOSSINA
Johann LANG
Members
Otto AUER
Richard DÖLTL
Petra GREGORITS
Leopold GRUBER-DOBERER
Josef GUNDINGER
Erich HÜTTHALER
Andreas KORDA
Gottfried LOSBICHLER
Manfred MARIHART
Adolf MECHTLER
Theresia MEIER
Christian MOUCKA
Josef PRÖLL (coopted)
Johannes SASSMANN
Karl Theodor TROJAN
Mag. Andreas WEBER
Reinhard WOLF
Supervisory Board
Members
Franz EHMOSER
Gabriele GAUKEL
Irene NEUMANN-HARTBERGER
Georg PREGESBAUER
Delegated by the Staff Council
Bernhard LOCHMANN
Peter TOMANEK
Katharina TSCHREPITSCH
The Values
Clear values. Shared Responsibility.
Raiffeisen-Holding NÖ-Wien is committed to the cooperative philosophy. Economic growth and responsibility for this country and its people are not mutually exclusive factors, but represent the requirements for sustainable success.
Our Owners
The Raiffeisen cooperatives in Lower Austria.
The deep ties to Raiffeisen beliefs are clearly visible in the ownership structure of Raiffeisen-Holding NÖ-Wien:
The company is owned primarily by cooperatives.
Its values have a sustainable influence on business activities and the corporate culture. The majority owners are the Lower Austrian Raiffeisen banks.
Lower Austrian Raiffeisen banks
Lower Austrian warehouses ('Raiffeisen Lagerhäuser')
Our Self-Image
Innovative and sustainable.
Raiffeisen-Holding NÖ-Wien is a modern cooperative. It lives integrated responsibility towards its owners and members, investment companies, customers, partners and employees.
Financial strength, innovative power and sustainability are characteristics that describe Raiffeisen-Holding NÖ-Wien. The company is a reliable and stable owner for its national and international investments.
As a cooperative, Raiffeisen-Holding NÖ-Wien assists and services its members and supports their development. It represents the interests of its members towards the political, business and social sectors.
Raiffeisen-Holding NÖ-Wien is committed to economic as well as social responsibility. It is active, above all, on social and cultural issues and also on behalf of sustainable development.
The professionally and socially competent staff of Raiffeisen-Holding NÖ-Wien is team-oriented with a high degree of personal responsibility. Their goal is to achieve maximum satisfaction for customers, members and partners.